Why Rent a Pool Fence?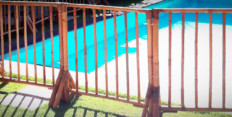 Drowning is the #1 cause of death for children under five, beating out all others, including car accidents and disease. The safety of your family leaves no room for compromise. You wouldn't buy a car without a seatbelt. You shouldn't have a pool without a fence.
Not at home, not during your holidays.
Gallery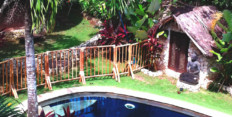 Please find below a selection of photos taken of our fences around Bali. It gives you a better understanding of our product, our gates, and the ability to curve around pools and the aesthetically pleasing look of the bamboo which is in keeping with our tropical paradise. If you have any queries, please do not hesitate to contact us.